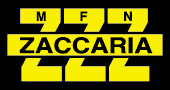 Zaccaria "Solar Fox" Maintenance 2018
31/03/2019 - Pre-show testing
Pre-show testing found a couple of issues with the multi-game PCB. Firstly, the sprites on Galaxian had colour banding across the screen that was more clearly visible on Scramble. Secondly, some of the sounds weren't working properly.
08/04/2019 - Game PCB repair, part 1
On the bench the graphics & sound issues were still present. Starting with graphics testing with the Arduino ICT passed all the RAM. A "RAM Write All Lo" clearly illustrated the colour banding on the display. Using a video probe showed the banding on IC 6M (LS273) pin 4 input (COL0). Progressing upstream to IC 2S (LS00) pin 6 output with input pin 5 high and pin 4 (RC0S) active. Moving on to the five 27LS00 sprite RAM:-

1N pin 6 - High
1P pin 6 - High
1R pin 6 - Active
1S pin 6 - High, with some half low spikes
1T pin 6 - High
Suspecting a problem with IC 1R I removed it and the colour bars were gone. Replacing IC 1R fixed the colour bars and the sprites looked good in various games.

Moving on to the sounds I checked the sound triggers at IC 9L (LS259) and found them all inactive. IC 9M (LS259) outputs were toggling OK with sound activity. Since it was already in a socket I replaced IC 9L and the sounds were fixed. To be sure the socket wasn't bad I tried the IC in another position to confirm the IC was bad.
28/04/2019 - Game PCB repair, part 2
To my surprise with the PCB installed back in the cabinet the sprites were missing colours. I pressed on the sprite RAM IC's to find that the missing colours came back with pressure. I suspected the sprite RAM sockets were bad and replaced them all. On the bench the game was running OK with no obvious mechanical problems with the sprite RAM.
Back in the cabinet for the second attempt the game was still running OK and ran with no further issues for several hours.
---
prswan@gmail.com
---