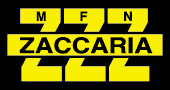 Zaccaria Jackrabbit Maintenance 2017
06/06/2017 - Northwest Pinball and Arcade Show (2017)
The game was running fine for the first couple of days but by Sunday it had developed a graphics problem.
06/07/2017 - Game PCB repair
The board exhibited the same problem on the bench - massive graphics corruption. Poking around with a scope found IC 4A (empty 2732, ROMS are on the ROM board) pin 8 floating as was pins 9 and 10. These were signals E0, E1 & E2 from IC 2D (LS157). All the inputs to IC 2D looked OK so I suspected it bad. Replacing IC 2D fixed the graphics.
Whilst retesting the board it became clear that the sounds were also incorrect (the sounds were working but were the wrong sounds). Using the Arduino ICT to step through the sound latch bits of IC 2H (LS374) found them all working. Performing the same step through bit-by-bit checking the sound board side, IC 2E (LS244) found that ~CS and ~OE looked OK but the data read from D6 and D7 outputs of the latch were always low regardless of input. Replacing IC 2E (LS244) corrected the sounds. The board ran for several hours on the bench with no further issues.
Jackrabbit Maintenance 2018
---
prswan@gmail.com
---