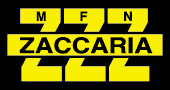 Midway Lazarian Maintenance 2018
26/03/2019 - WG4600 bench test monitor
I'd been given a WG 4600 monitor with a poor CRT at the 2018 show to use as a bench test chassis/CRT for testing WG 4600 daughter boards. To facilitate that I built a video input adaptor to connect the WG video inputs to my Hantarex MTC-900 test cable and was able to reuse the Hantarex Polo power plug with this chassis. With this setup I was able to verify that I had two working XY daughter boards and two working input daughter boards configured for use in Lazarian.
31/03/2019 - Lazarian testing
Since Lazarian has unusual sync and video input signals that have a narrow margin for a good stable picture I verified that the two XY & input boards worked properly in the cabinet. The pair of working spares were added to the "Show Spares Box".
During testing of the cabinet the game PCB developed a graphics fault and was removed for repair :(
12/04/2019 - PCB repair
On the bench the game PCB had the same graphics issues as it had in the cabinet. I already suspected a bad graphics RAM and started out by checking IC 12F, 13F, 14F & 15F (2114) data bus on the scope with the cross-hatch display (DIP switch SW1 #7). The scope lead touching the data pins of IC 13F seriously impacted the screen display and the scope showed all four data signals were floating. I suspected IC 13F (2114) was bad and replacing it fixed the graphics.
14/04/2019 - Final test
The fixed game PCB was reinstalled back into the cabinet and the game ran for a few hours with no further issues.
Midway Lazarian Maintenance 2019
---
prswan@gmail.com
---