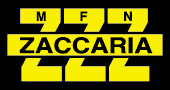 Zaccaria Puckman Restoration
Background
A group of four Zaccaria Puckman cabinets were found in 2002 by a UKVAC member cleared out of an operator warehouse.




At that time Zaccaria Puckman hadn't been widely seen before and thus finding four of them turning up in one go was quite a windfall. Two of the cabinets found homes with other collectors and two ended up with me. One of my two I brought with me in The Big Move to the US in 2012 and other remained in the UK for a future trade. The remaining UK one was traded to Bela H. in 2017 and he restored it shortly thereafter.
12/01/2018 - Initial assessment
Externally the cabinet looked complete and original except for missing all its feet and one corner has the foot block broken off. The back door was originally missing from all four of the cabinets as found and I borrowed a back door from another cabinet for it for now.
Internally the monitor appeared complete as did all the power supply but the game PCB itself was missing. There were a number of cut wires - the line to the socket for the marque light, one of the monitor ground wires and another pair from the monitor. The power cord itself was missing, replaced by an IEC-14 socket.
The Philips KT-3 monitor chassis was complete but alas the CRT had been necked :(
The control panel was complete and in good condition though the player two start button had seen some vandalism. The monitor glass was also in good condition. I noticed that the monitor glass artwork theme was different from the control panel and cabinet in that the latter was based on the game itself and the glass featured more stylized aggression in the characters. One other thing I noticed when the cabinets were together originally was that the control panel overlays were not all the same.
Inside the monitor cavity the cardboard surround had the space themed artwork and was creased, torn and stuck together with electrical tape :(
One of the switches on the coin door was damaged with wires pulled off though the cabling to the credit PCB appeared complete. The credit PCB itself was loose inside but still connected. Two labels identified Associated Leisure as the distributor and Phonographic Hire West as the operator.
None of the original four cabinets contained the game PCB but the edge connector looked original and unmodified on this one. From Puckman PCBs that have cropped up on eBay with Zaccaria serial number labels I suspect it would have had an anonymous full size DC version of the Namco PCB.
---
prswan@gmail.com
---